Perbedaan Zoom Meeting dan Webinar
Zoom Meeting
Zoom Meeting digunakan untuk meeting / rapat yang digunakan seperti dalam kelas atau ruang konferensi. Setiap orang dapat berbagi ide, menggunakan audio & video, dan berinteraksi. Pada Zoom meeting sangat cocok digunakan untuk kelompok kecil hingga menengah (diatas 2+ peserta) untuk hal-hal seperti meeting kantor, sesi pelatihan interaktif kecil, dan pertemuan pelanggan.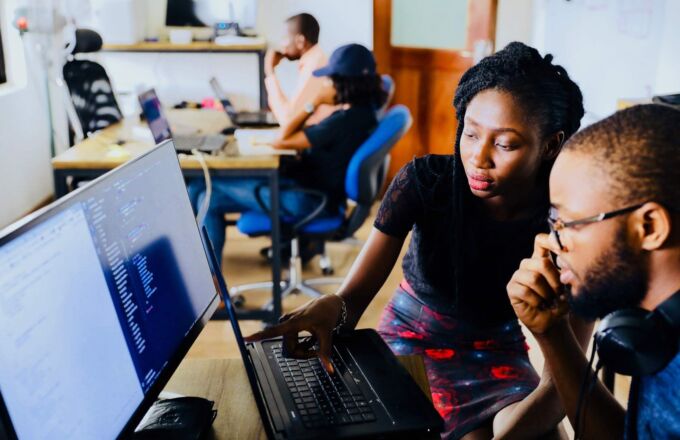 Perbedaan Zoom Meeting dan Zoom Webinar (1) – Penggunaan Zoom Meeting
Zoom Webinar
Zoom Webinar digunakan pada ruang kuliah atau pada auditorium. Hanya host dan panelis yang dapat berbagi konten dari layar mereka, dan menggunakan audio & video. Peserta dalam mode mendengarkan dan hanya melihat tetapi dapat berinteraksi melalui Tanya Jawab dan obrolan (jika diaktifkan). Webinar paling baik digunakan untuk presentasi, acara besar, dan siaran ( lebih dari (50+ peserta). Ini termasuk hal-hal seperti event besar di perusahaan, perekrutan karyawan baru, sosialisasi program dan acara pemasaran.
Perbedaan Zoom Meeting dan Zoom Webinar (2) – Penggunaan Zoom Webinar
Feature

Meetings
Webinars
Capacity
Up to 100 with a free license 1,000 with large meeting add-on
Starts at 500 and goes up to 50,000 with large scale video events add-on
Roles

Host and co-host(s)
Participants
Host and co-host(s)
Panelist(s)
Attendees
Participants list
Visible to all participants
Visible only to host and panelist
Video sharing
All participants
Host and panelist(s)
Audio Sharing
All participants can mute/unmute their own audio

Host can mute/request to unmute participants

Host can set all participants to mute upon entry

Only host and panelist can mute/unmute their own audio

Attendees can join in listen-only mode (enabled by host)

Host can unmute one or more attendees

Waiting room
✔
✘
Meeting reactions
✔
Only raise hand
Breakout rooms
✔
✘
Q&A
✘
✔
Chat
✔
✔
Practice session
✘
✔ 
Email reminders
✘
✔
PayPal integration
✘
✔
Hubungi kami untuk konsultasi dan berlangganan zoom meeting dan zoom webinar.